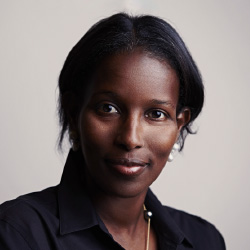 Would David Amess still be alive if someone had spoken up?
My heart sank twice last week: first when I heard about the brutal murder of Sir David Amess; and again when I started to read some of the disturbing commentary about the 25-year-old arrested on suspicion of carrying out the attack.
For many, the ethnicity and heritage of the only person facing charges in this case, Ali Harbi Ali, were wholly irrelevant to his alleged behaviour. Acknowledging that Ali is of Somali background, we were told, is racist and xenophobic. He must only be identified as British.
As someone who was born in Somalia, I find this absurd. Of course a suspect is not a murderer because he has a Somali background — and Ali is not a murderer until proven as such. But denouncing facts as racist — especially when the person in question was referred to Prevent, and police and security services believe he may have been inspired by al-Shabaab in Somalia — forces a dangerous ignorance on the public.
Yet it is just one of a number of fallacies that continue to dominate almost every discussion about Islamist-driven terrorism — fallacies that are promoted by both the media and British authorities. Indeed, it strikes me that our efforts to counter Islamist attacks are hindered by at least three other misconceptions: our insistence on describing a perpetrator as a "lone wolf", our obsession with online self-radicalisation, and the idea that "all extremisms are created equal".
Original Source